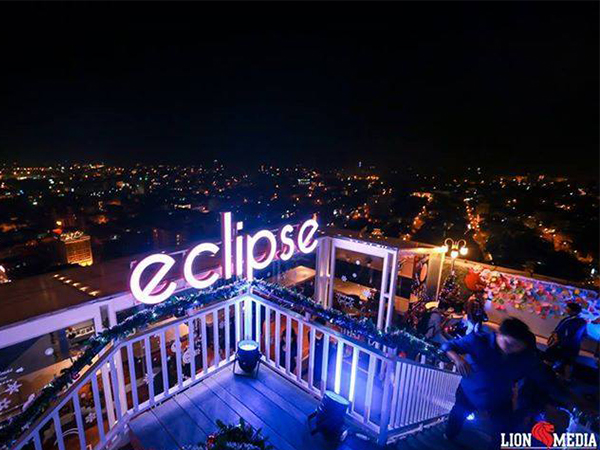 It's unbelievable how fast 2016 is going to end, and we are moving towards 2017 in just a few days. We surely are not ready for it, at all. Though, celebrating is inevitable.
Any places in your mind yet for the coming countdown celebration night? You may consider one or two in the last below.
Eclipse
(credit: Lion Media)
A sky bar locates in the heart of the city, on top of Phnom Penh Tower, Eclipse will prove you that there's nothing would stop you from standing on the top of a building while holding your wine or cocktail glass. It's a very pleasant place to breathe a cold air at night, while chatting with your favorite people.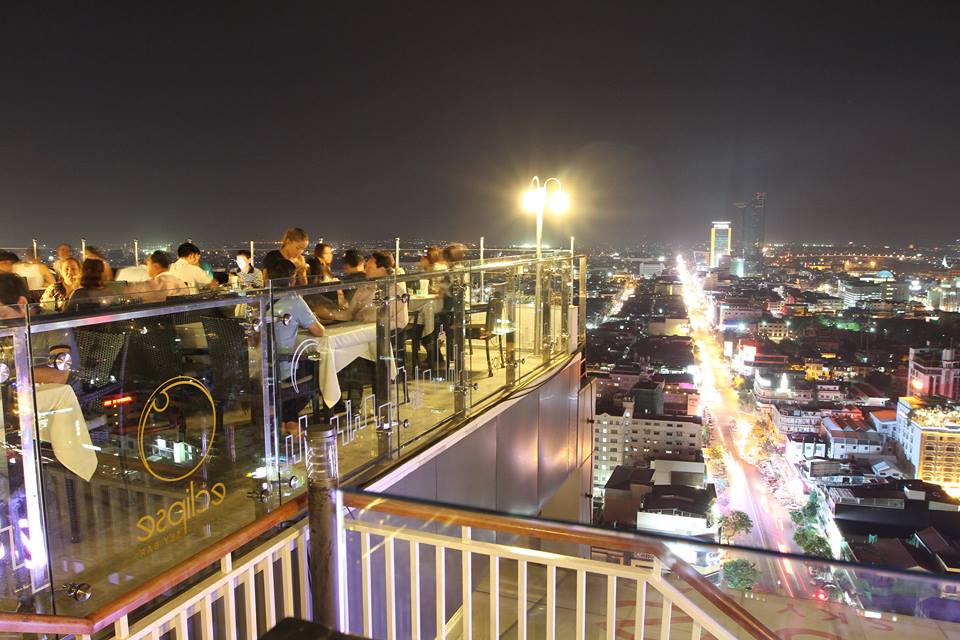 A place to escape from the busy city. (credit: Eclipse Sky Bar)
Roof top Eclipse is a perfect place to chill and drink, however; food is a little pricey so we'd suggest you eat a big meal first before coming.
Locations: Phnom Penh Tower – 23rd floor – Monivong Boulevard, Phnom Penh, Cambodia
Contact: (855) 23 964 171
The D22
(credit: The D22)
If your plan is to countdown with your partner, then D22 is your deal. It's right below Eclipse Sky Bar on the same building, Phnom Penh Tower. A very special place to have dinner next to the glass window on a high building, who wouldn't be dreaming of this?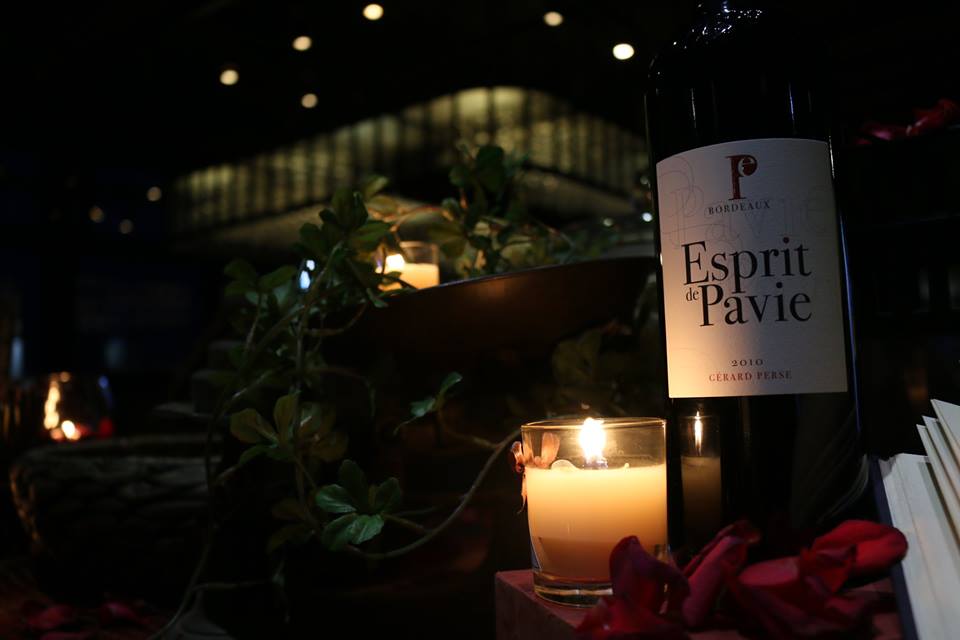 Romantic place with good food serve you with your partner. (credit: The D22)
There's going to be champagne and steak, and it's going to super romantic and fun to be with your favorite person on the countdown night.
Location: Phnom Penh Tower 22F, #445, Monivong Blvd, Sangkat Boeung Pralit, Khan 7 makara, Phnom Penh, Cambodia
Contact: (855) 23 964 020
Riverhouse
Music won't keep you standing still. (credit: Riverhouse)
Party and dancing are a must things to do in the countdown night. And Riverhouse is the place for you, it's wild, and it's crazy. You're gonna dance to the music, playing by the DJs in the house and have fun with your gang at the same time. Riverhouse is always a place full of young adult to chill even it's not on any special day.
Though, it's going to be super crowded.
Location: Sisowath Quay, Phnom Penh, Cambodia
Contact: (855) 12 299 161
Le Moon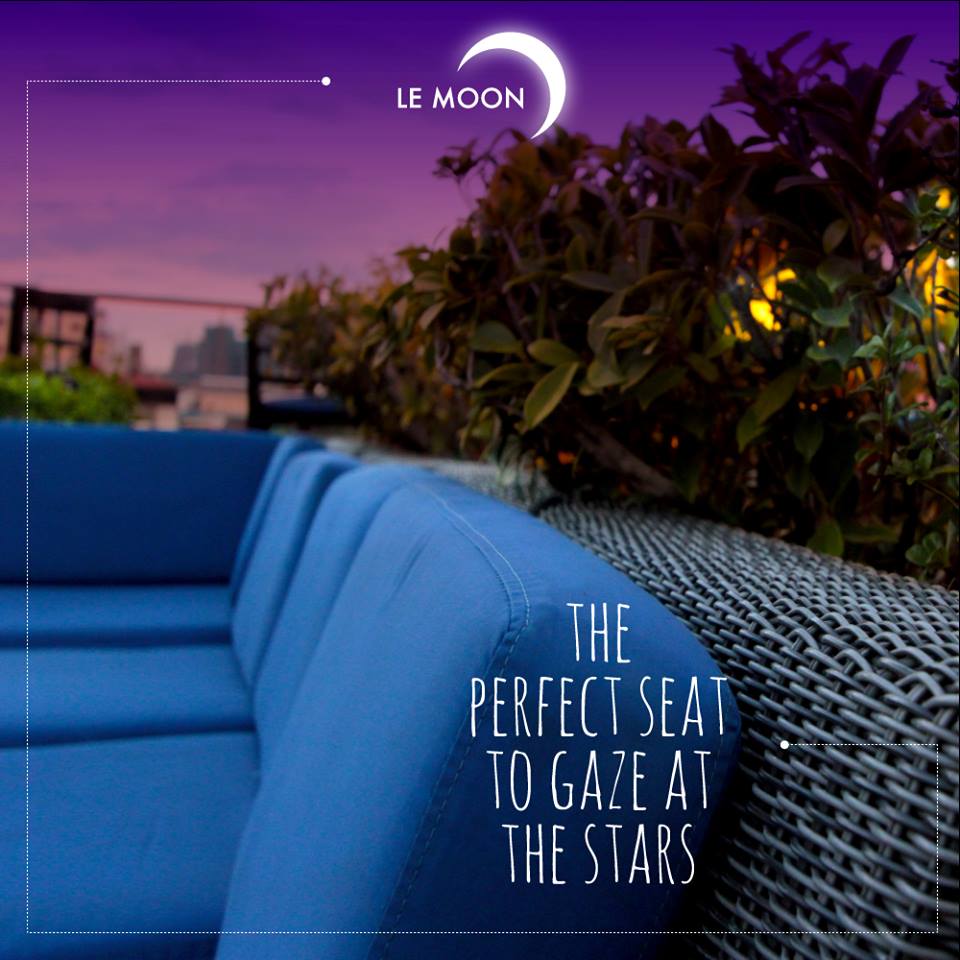 (credit: Le Moon)
In case you don't like crowded place, then Le Moon is recommended. It's right in front of Riverside area, which means you will get to breathe the fresh air while waiting to countdown to the new year. There are sofas, seating areas, food and drinks serve you till Midnight.

The riverfront view is peaceful and cold at night. You're gonna love it. (credit: Le Moon)
Location: Amanjaya Pancam Hotel, #1 Street 154, Sisowath Quay, Riverfront, Phnom Penh, Cambodia
Contact: (855) 23 214 747
Home
And, probably the best place to recommend with no long description needed. Bed, blanked, internet, food (fill your fridge now!) and TV are all available and at the tips of your finger.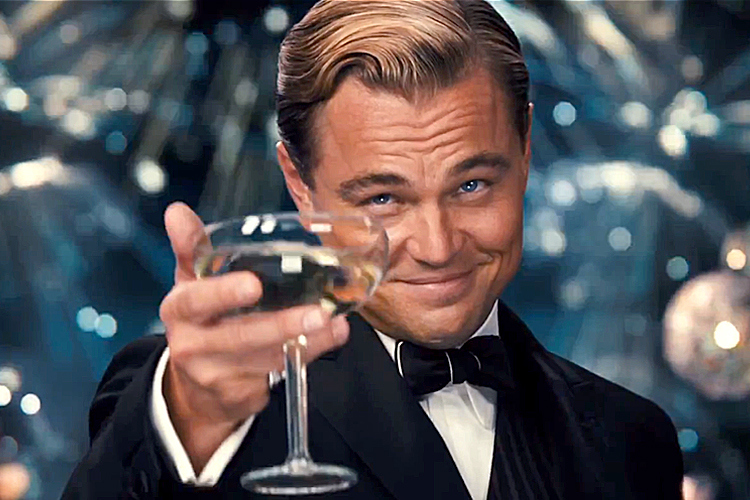 Happy New Year 2017!