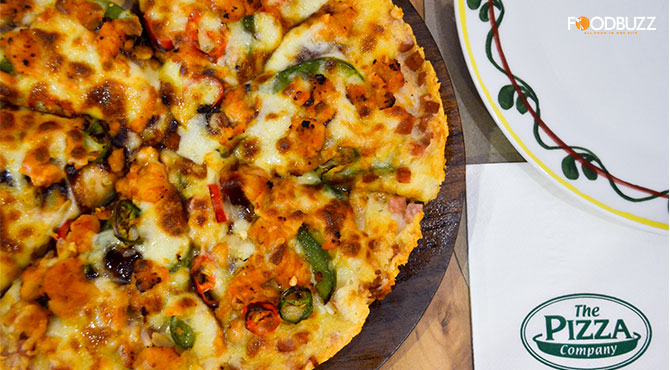 You can't say no to pizza, can you? What about a new pizza crust? Here we come, the crispy bacon cheese crust pizza. The Pizza Company proudly present the Crispy Bacon Cheese Crust Pizza which is available at all The Pizza Company outlets.
The pizza is topped with crispy bacon with cheese oozing from the crust making the pizza taste even better. There are three toppings options including, Chicken Deluxe, Hawaii and Seafood Cocktail, so pick your fave.
The Chicken Deluxe comes with chicken, red bell pepper and blue bell pepper to bring out the spiciness. The Hawaii comes with  ham, bacon, onion and more cheese, best for meat lovers. Finally, the Seafood Cocktail comes with prawn, squid, pineapple, and tomato bringing out the sourness and sweetness at the same time.
The Crispy Bacon Cheese Crust Pizza is only at $12.90. The seasonal menu is available now at every The Pizza Company Outlet!