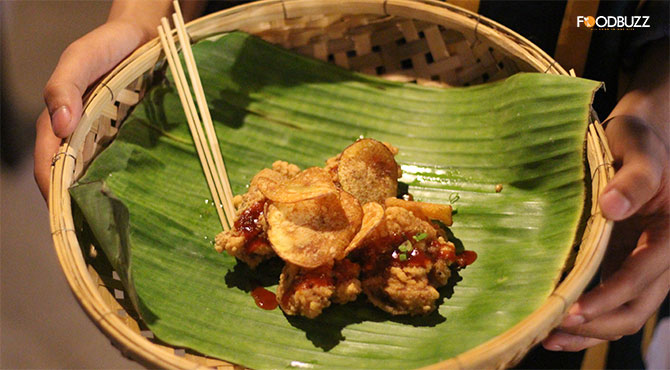 Did you know that there was a food festival going on in town right at the PP Pub Street (previously known as Golden Sorya Mall)? The festival was hosted by The Mille Crepes Story.
A number of restaurants brought their very best food to sell there, and various types of food with different nationality were available for the festival-goers. For Asian food, they had Intégrité, V Taste and Fat Passion. Midnight Burger House was the only western option there.
The food we obviously had to get was the Fried Chicken with Chilli Honey Sauce by Fat Passion. The food presentation was on point, and the chicken was fried to perfection with amazing sweet and spicy sauce that enhanced the taste of the chicken to a whole new level.
We also give Curry Chicken Rice, a Malaysian dish from V Taste, a try and it was HOT. It was perfect for spicy and curry lover.
Beef Burger from Midnight Burger House was also a remarkable one. The flavor was unique because of its numerous ingredients, some of which had to be cooked very slowly.
After all these randomness of food perfection, crepe cake by The Mille Crepes Story was the only and absolutely tasty choice for dessert.
If you missed out on this food festival, you still can go give these restaurants a try at their location(s):
Intégrité: #67, St. 450, Sangkat Toul Tom Pong, Khan Chamkarmorn, Phnom Penh | Googlemap 
V Taste: In Koh Pich, Along Sopheak Mongkol Street, Sangkat Tonle Bassac, Khan Chamkarmorn, Phnom Penh| Googlemap 
Fat Passion: #171, Preah Ang Yukanthor Street (19), Sangkat Chey Chumnea, Khan Daun Penh, Phnom Penh| Googlemap