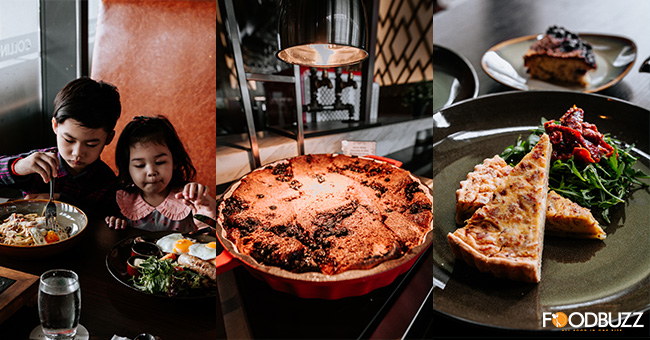 COLLIN'S®, an award-winning restaurant has taken root in Phnom Penh in 2019 becoming the one and only Singaporean Skybar in town. Ever since, COLLIN'S® has been receiving non-stop ongoing supports encouraging them to offer more exquisite fun and exciting seasonal additions and promotions for their loyal customers.
The weekend specifically Sunday is the most expectedly awaited relaxing day by everyone and if you're looking for something to do or family gathering, COLLIN'S® Sunday Brunch is here for you, your peers and your family!
COLLIN'S® offers up to variety of free flow appetizers and desserts AND a choice of 1 main course and sharing side to enjoy with the whole family.
Main courses are exclusively selected to go along well with the appetizers and desserts buffet, and they include: COLLIN'S® All Day Brunch, Egg Benedict, Crab Cake Burger, Ham & Cheese Quiche, Spaghetti Vongole, Red Win, and the notably preferable Angus Rump Steak.
Don't forget the "Kids Eat Free" menu which is also included for your kids aged below 12 years old (up to 3 kids).
Delicate fancy brunch/cuisine, terrific rooftop view and comfortable seating for you and your family/group can be found at COLLIN'S® with their Sunday Brunch Menu!
Price:
(with non-alcoholic beverage): US$25/adult
(with Free Flow House Wine and Prosecco): US$35/adult
Brunch Opening Time: 11am – 3pm (every Sunday)
Location: The Bridge SOHO (13th Floor) | Googlemap 
Reservations are highly recommended!
Call/Whatsapp: +855 15 328 668 or